Chetham's is an integral part of the North West's rich cultural heritage, housed in buildings that are nearly 600 years old and boasting a truly unique and magical atmosphere. The medieval buildings are one of Manchester's real gems – playing music in the Baronial Hall is undoubtedly an experience in itself!
With 290 or so students, aged 8 – 18, Chetham's is the largest Specialist Music School in the UK and the only Music School based in the North of England, in the heart of Manchester.
Taken with a Nikon D300s and a Sigma 10-20 lens. Converted into black and white with Photoshop CS4.
Settings:
ISO 200
F14
Shutter speed 1/50th
Focal length 10mm
Take in manual mode and shot in RAW.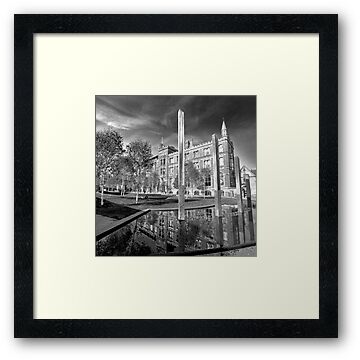 The link to my own website is below:
stephenknowlesphotography.co.uk