Inside the 'Sagrada Familia', Barcelona, Spain, you can get a lift upto one of the towers and then descend via the spiral staircase. This shot is looking down.
Taken in RAW and in manual mode with a NIkon D300s and a Nikon 24-85 lens, set at a focal length of 52mm. Other settings include F3.8, a shutter speed of 1/30th sec and an ISO value of 280.
Post processed in Adobe RAW and CS5.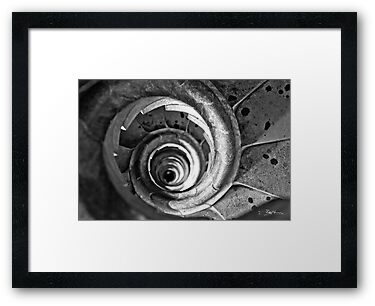 203 views as of 05/05/13