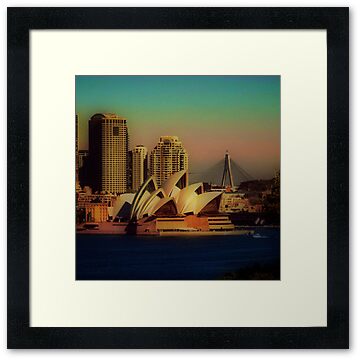 Sydney's Opera House taken with zoom lens from the Taronga Zoo lookout.
Later edited in photoshop with hdr filters to enhance and pop the colors, I then adjusted the contrast to give it a deeper, darker effect.
Olympus E-300
150 mm
F/7.1
1/500 sec.
ISO-100
taken 25/07/2009
Created at approx 2am whilst experimenting with alternative filters and coloring.