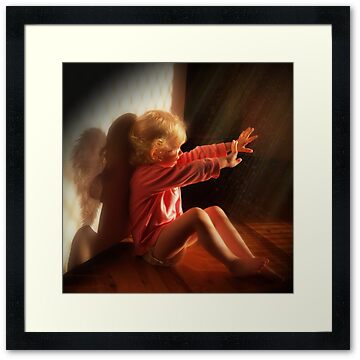 It's taken me a while but here is another completed version of late night digital work, completed over the course of would you believe almost 1 whole day, my little one, seen here is very demanding and having had so many computer virus's lately crashing my system I've had to format and reinstall from scratch many programs etc..
I started this at 3am saved it in bits and pieces and resumed around 12pm.. I'm totally exhausted.
I used several layers a total of 20. Wings created using brushes I created from a birds wing.
Light rays created totally in CS3 from a curtain whereby I took the main focus of the shimmer and turned it into a brush effect, reduced the opacity and worked in another few layers, added the warped vignette, my sig also on reduced opacity & to finish it off played with the contrast & colors until I was satisfied with the result.
Olympus E-300
19 mm
F/4
1/40 sec.
ISO-100
Featured In:
#Symbolism in Art