525 views 28.9.11.
This is my translation of Black Sage Dawn a beautiful image by John Poon which I was lucky enough to work on for Sojie 12
Oil on block canvas 90 × 60 cm 103 views 8.7.11.
This is what John has to say about the location:
The Black Sage Rd., running from Oliver to Osoyoos, BC, Canada, is a desert scenic beauty.
The ruins of a house and barn dates back to the time when cattle ranching was king in this area. The buildings belonged to Val Haynes, son of the colourful Judge John Haynes who was a law-and-order peace officer, the first customs official at the Osoyoos border crossing, and a cattle baron. This is now a protected historical site.
In my translation I have tried to convey the isolation of the building, the mystery and the feeling of a time gone by. The spirit of Val Haynes' is represented by the eagle in the sky. Hence the title.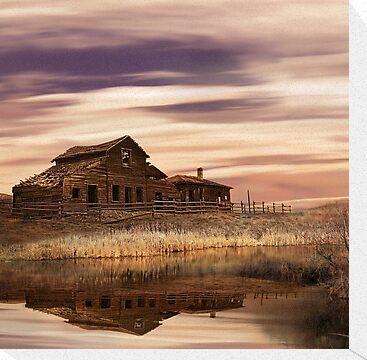 Wips


close ups


The failure!


I am so thrilled and delighted to receive this amazing honour in Sojie 12


Lynda Robinson Fine Art Awards
Medium Master Oil
SoJie 12, August 2011