These beautiful Kangaroos stand proud and tall in the new housing estate close to where we live.
They are actually made of wrought iron and then 'rusted' to give a very worn appearance, even though they are very new!
They make for fine viewing, I find them an interesting piece of art work.
Many people stop, stare, then finally approach and touch, they get an awful surprise when they find out that they are in fact a 'new' piece of art.
Taken in 'Bunya', Sydney, New South Wales.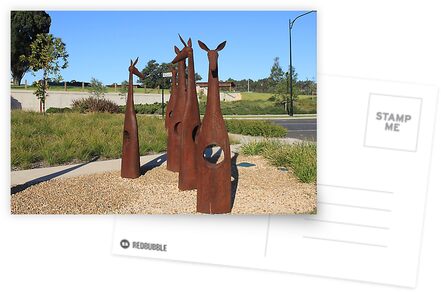 Featured In