Our outer world reflects our inner world. Centre yourself quietly and deeply on what it is your truly wish to manifest from your heart and allow yourself to "feel" this vibration. Then look into the mandala and allow your eyes to slowly close and keep as the centre of your focus this intent for what your heart truly wishes. Observe for a time, then relax and let go. Know that this will come to you in the perfect time. I have used this many times and it works amazingly well. Namaste.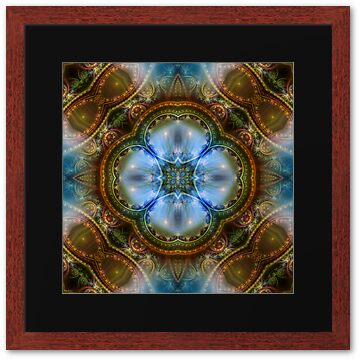 Created using Apophysis 7X and Paint.Net.
IMPORTANT © COPYRIGHT NOTICE
The work; images and written words, contained in my gallery is copyright © Craig Hitchens. All rights reserved. My work may not be reproduced, copied, edited, published, transmitted or uploaded in any way without my written permission. My work does not belong to the public domain.