Imagine all the countless eons of lives we have lived and all the knowledge that has always been and how it is all imprinted into the fabric of the universes infinite numbers like framed moments.
It is said that when the Buddha attained enlightenment, that he became one with all this and it flowed freely through him. When the Buddha's eye opened that day under the Bodhi tree, the eye of all knowing was opened up upon us all, for when you looked into the Buddha's eye, you were looking into the eye of knowledge.
Inspired by a notion of how it may oneday be and dedicated to the one that got there. Namaste.
Best viewed from a bit of a distance, you will see more.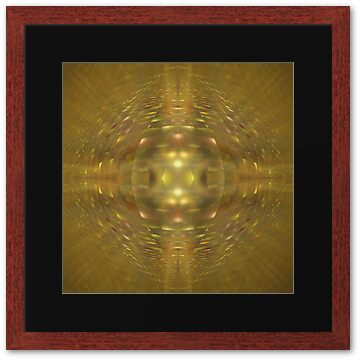 IMPORTANT © COPYRIGHT NOTICE
The work; images and written words, contained in my gallery is copyright © Craig Hitchens. All rights reserved. My work may not be reproduced, copied, edited, published, transmitted or uploaded in any way without my written permission. My work does not belong to the public domain.