The bane of summer picnickers and barbecues, the "I'm going to sting you because I feel like stinging you" bullies of the back yard.
Yet they are also symbols of irascibility, tenacity, and fearlessness. Their color motif impacts all of us every day: dangerous construction areas and hazards are often blocked with black and yellow, a universal sign of caution.
Up close, yellowjackets are marvels of compact design. Like sharks, they found evolutionary perfection millions of years past and have changed little since. With the help of man they have colonized every corner of the globe.
If you fancy yourself a faultless opportunivore, a raider of barbecues and despoiler of condiments, then this is the shirt for you, or perhaps a sticker?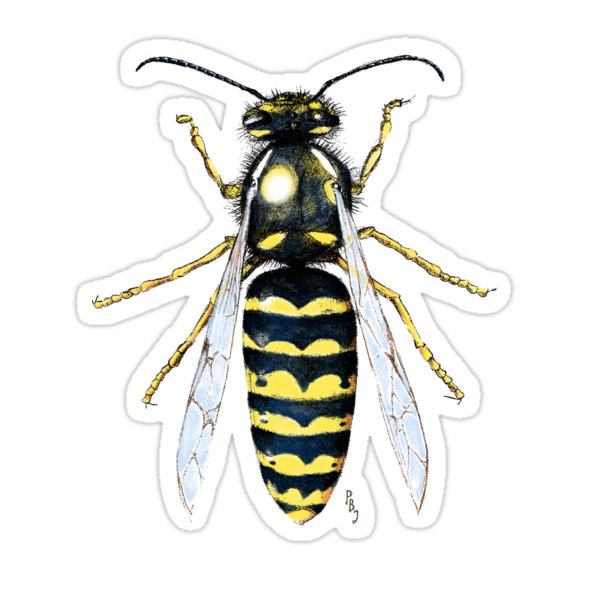 Original pencil drawing digitally colored in Gimp