This makes a great sticker: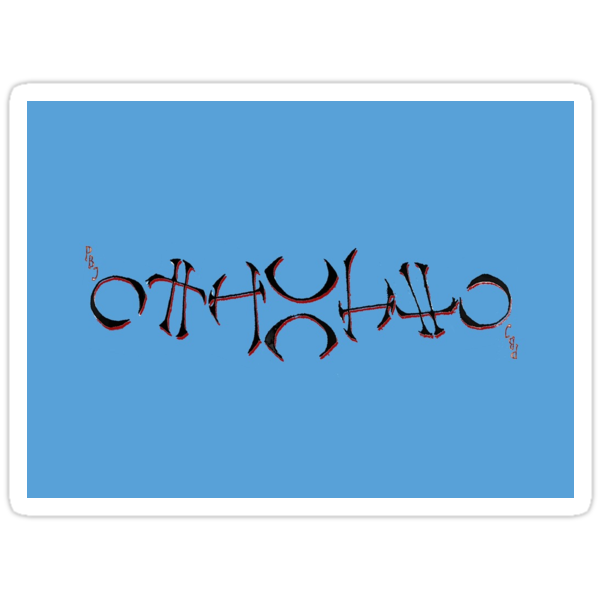 Hand-drawn ambigram of "Cthulhu", inspired by the literature of H.P. Lovecraft and referencing the legendary Cthulhu, an immense, extra-dimensional alien scientist/wizard which once roamed a pre-Human Earth but was thrown into the watery depths, only to awaken 'when the stars were right'.
While Cthulhu him/herself rests in a deathless sleep somewhere beneath the Pacific, his/her minions remain to coordinate the activities which will result in Cthulhu's glorious return and the ensuing chaos which will spell the end for humankind.
Ambigrams are words that are illustrated to appear the same read right-side up or upside-down. As a kid I had abysmal penmanship (left-handed), so I learned that the legibility of my handwriting dramatically improved if I thought about drawing the letters rather than writing them. Ambigrams are a fascinating challenge.