Pen illustration, designed and completed in Gimp. By all means, view larger. But how could I forget my dark and gothy fans? Here is the version of the illustration for darker shirt colors. The original version of this shirt can be found here
Inspired by the literature of H.P. Lovecraft and referencing the legendary Cthulhu, an immense, extra-dimensional alien scientist/wizard which once roamed a pre-Human Earth but was thrown into the watery depths, only to awaken 'when the stars were right'.
While Cthulhu him/herself rests in a deathless sleep somewhere beneath the Pacific, his/her minions remain to coordinate the activities which will result in Cthulhu's glorious return and the ensuing chaos which will spell the end for humankind.
I have completed several portraits of Cthulhu or similar Lovecraftian beasts: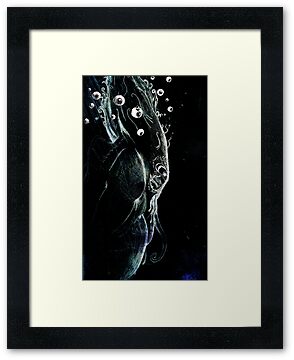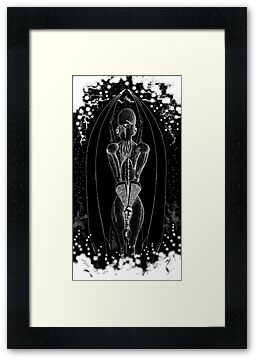 You can view the rest of them here