Pen illustration combined with original typographical design, completed in Gimp. By all means, view larger.
Inspired by the literature of H.P. Lovecraft and referencing the legendary Cthulhu, an immense, extra-dimensional alien scientist/wizard which once roamed a pre-Human Earth but was thrown into the watery depths, only to awaken 'when the stars were right'.
While Cthulhu him/herself rests in a deathless sleep somewhere beneath the Pacific, his/her minions remain to coordinate the activities which will result in Cthulhu's glorious return and the ensuing chaos which will spell the end for humankind.
Here's the sticker!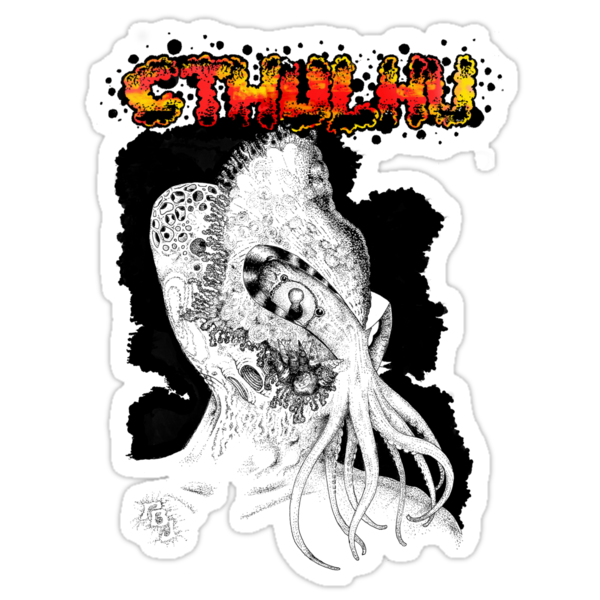 I have completed several portraits of Cthulhu or similar Lovecraftian beasts: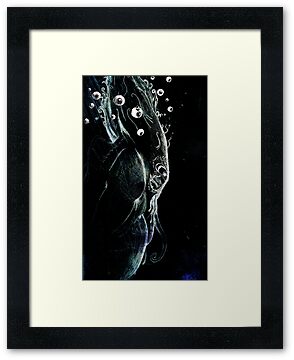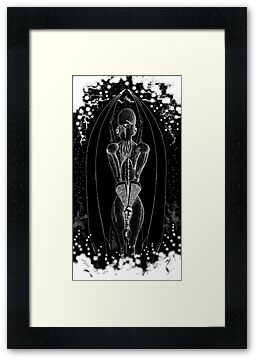 You can view the rest of them here