Pencil on 100lb smooth Bristol, tinted in Aperture. 1235 views as of 5/11.
Inspired by the literature of H.P. Lovecraft.
While Cthulhu him/herself rests in a deathless, restless sleep somewhere beneath the waves, his/her minions remain to coordinate the activities which will result in Cthulhu's glorious return and the ensuing chaos which will spell the end for humankind.
The finished, inked drawing is available here: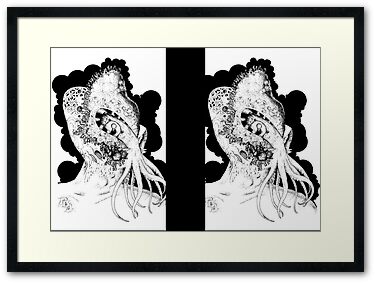 And also as a t-shirt: