Original illustration pencil and watercolor on Arches 140lb cold press. Last sale August 2011!
Among drawers-full of specimens in some dusty University corridor, the vivid crimson, orange, and deep turquoise contrast of this butterfly leaped at me. Rusty wingtips and high-contrast wing edging full of busy detail made this specimen one I had to capture, especially because it was so small and complex.
Please view my other insect work here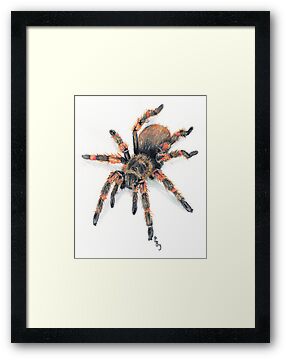 !