Cambridge, England.
SpectrumCry Bubblesite
© Image Copyright Yhun Suarez
Facebook | Twitter | Flickr | FineArtAmerica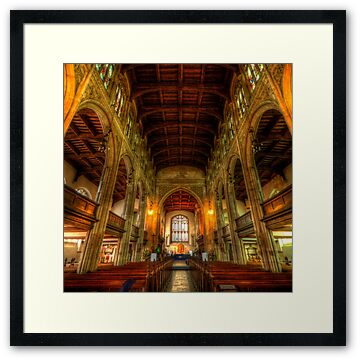 St Mary the Great is a Church of England church at the north end of King's Parade in central Cambridge, England. It is known locally as Great St Mary's or simply GSM. It is one of the Greater Churches.
In addition to being a parish church in the Diocese of Ely, it is the University Church for the University of Cambridge. As such it has a minor role in the University's legislation: for example, University Officers must live within 20 miles of Great St Mary's, and undergraduates within three. The church also hosts University Sermons, and houses the University Organ and the University Clock. The latter chimes the Cambridge Chimes which were later used by the clock tower of the Houses of Parliament ("Big Ben").
Nikon D60, tamron 10-24 mm lens @ 10 mm, handheld, UV filter, f/3.5, 1/4 sec, ISO 100.
single RAW file tone mapped in Photomatix.
adjustments in PS.