Tagbilaran City.
Bohol, Philippines.
You might not see it well because of the mangroves, but if you look closer, the boats are hanging upside down on poles.
SpectrumCry Bubblesite
© All Images Copyright Yhun Suarez
Facebook | Twitter | Flickr | FineArtAmerica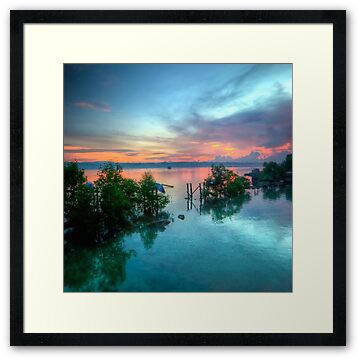 Nikon D60, tamron 10-24 mm lens @ 11 mm, handheld, cirpol filter, f/3.8, 1/30, ISO 800.
single RAW file tone mapped in Photomatix.
adjustments in PS.