Nottinghamshire, England.
SpectrumCry Bubblesite
© All Images Copyright Yhun Suarez.
Facebook | Twitter | Flickr | FineArtAmerica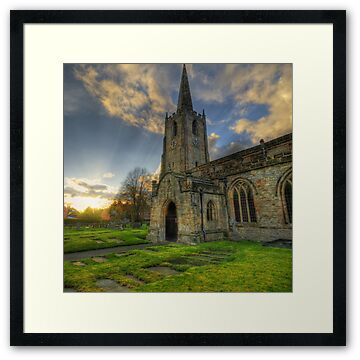 The church stands in the middle of the old part of the village of Bunny.
There was a church and priest recorded at Bunny in Domesday Book, and the list of Rectors begins in 1228. The church is often referred to as the Cathedral of the Wolds. It is the largest church building in south Nottinghamshire, and is over 140ft long including the tower.
The history of Bunny must be linked with Bradmore, since the Vicar of Bunny was also the Vicar of Bradmore, although until 1770 they were separate parishes.
Nikon D60, tamron 10-24 mm lens @ 11 mm, handheld, cirpol filter, f/5.6, 1/125, ISO 100.
single RAW file tone mapped in Photomatix.
adjustments in PS.