St Andrew's Parish Church, Kegworth.
Derbyshire, England.
PLEASE SEE MY OTHER ARCHITECTURE+ CHURCH + HDR
Facebook | Twitter | Flickr | FineArtAmerica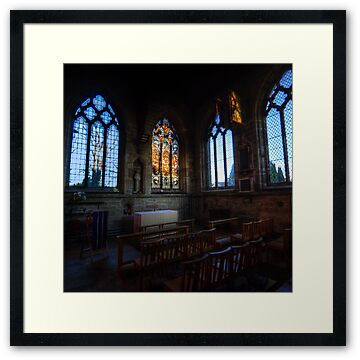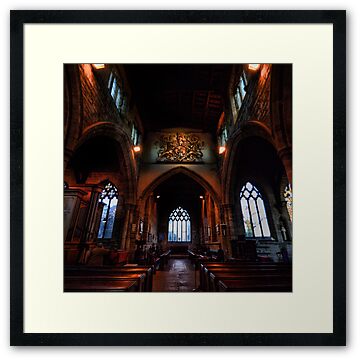 History of Church:
ANGLO-SAXON
Missionaries came from Nothumbria and taught Christianity to the Anglo-Saxons who inhabited Kegworth in the 7th century and who worshipped Woden and Thor, the pagan gods, and lived in fear of ghosts and goblins. Cuthwin became the first Bishop of Leicester in 680; and a small wattle church was probably built for Divine Worship here.
NORMAN
The Danes invaded the Midlands in the 9th century, and all Church life was thrown into confusion. In 1072, under Bishop Remigius of Lincoln,things were re-ordered, and Kegworth seems to have become one of the 203 Parishes in that Diocese. In the Doomsday Book of 1086 the village is mentioned as "Cogwode". All that now remains of the 'Early English' church of this period is the old tower with its lancet windows. (Info Source: www.achurchnearyou.com)
Nikon D60, tamron 10-24 mm lens @ 10 mm, handheld, cirpol filter, f/3.5, 1/300, ISO 200.
single RAW file tone mapped in Photomatix.
adjustments in PS.