It was inside this church where my great friend & fellow bubbler Tony Kennedy collapsed & eventually passed away. This image is another tribute to him. Please also see my journal Portrait Of A Happy Man.
Loughborough, England.
PLEASE SEE MY OTHER ARCHITECTURE+ CHURCH + HDR + BLACK & WHITE
Facebook | Twitter | Flickr | FineArtAmerica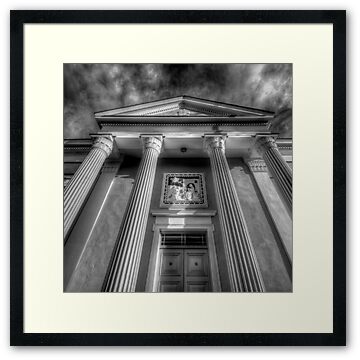 Nikon D60, tamron 10-24 mm lens @ 10 mm, handheld, cirpol filter, f/5.6, 1/125, ISO 200.
single RAW file tone mapped in Photomatix.
adjustments in PS.