Derby, England.
art + DERBY + ARCHITECTURE + NIGHT SHOTS*+
SpectrumCry Bubblesite
© All Images Copyright Yhun Suarez.
Facebook | Twitter | Flickr | FineArtAmerica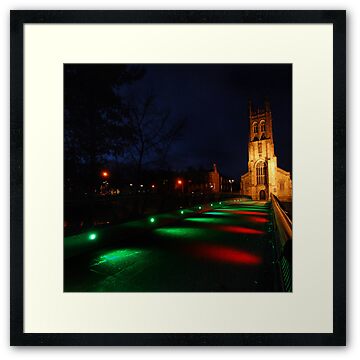 St Mary's Church is a Roman Catholic church in the city of Derby, England. A Grade II* listed building, it stands on Bridge Gate overlooking St Alkmund's Way. The church was designed by architect A. W. N. Pugin in 1837 in Pugin's first expression of his Gothic Revival style. Construction began in 1838 and was completed in October 1839 at a cost of £1,400 to build.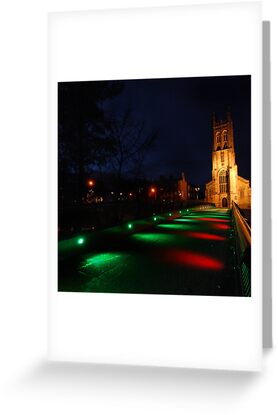 Eight years later St Alkmund's Church was built on a site directly opposite St Mary's. The position of the larger St Alkmund's was such that the view of St Mary's from King Street was totally obscured. The church was partially restored in 1927 when it was discovered that damp had taken a hold to much of the plasterwork. St Mary's was enlarged slightly in 1932 with the building of the Lady Chapel and several pieces of stonework were added to both the interior and the exterior of the building. (Info Source: Wikipedia).
Nikon D60, tamron 10-24 mm lens @ 10 mm, tripod mounted, f/3.5, 1/6 sec, ISO 1600.
adjustments in PS.