Peterborough Cathedral.
Cambridgshire, England.
SpectrumCry Bubblesite
© Image Copyright Yhun Suarez 2010-2012.
Facebook | Twitter | Flickr | FineArtAmerica | Bluecanvas | Google+ | 500px | Photo4Me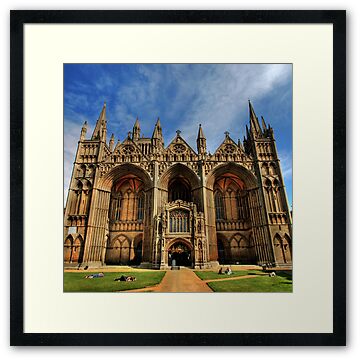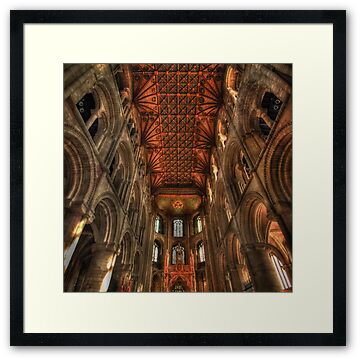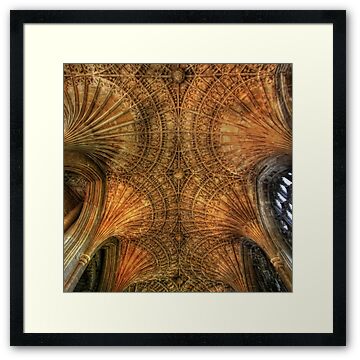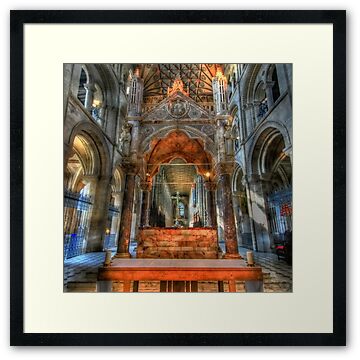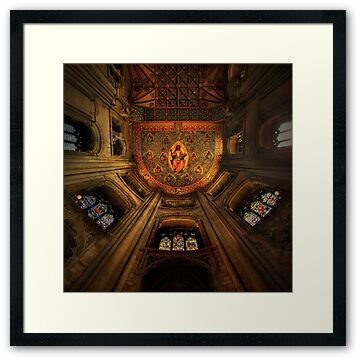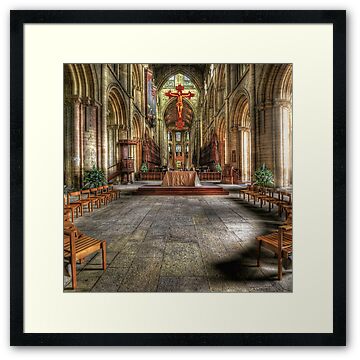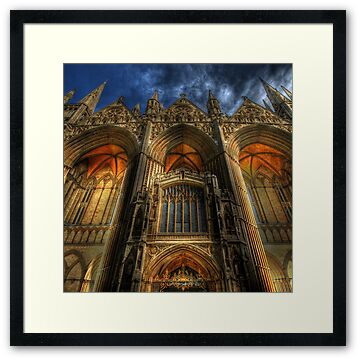 Peterborough Cathedral, properly the Cathedral Church of St Peter, St Paul and St Andrew – also known as Saint Peter's Cathedral – the seat of the Bishop of Peterborough, is dedicated to Saint Peter, Saint Paul and Saint Andrew whose statues look down from the three high gables of the famous West Front. Founded in the Saxon period, the architecture is mainly Norman following a rebuilding in the 12th century. With Durham and Ely Cathedrals, it is one of the most important 12th century buildings in England to have remained largely intact, despite extensions and restoration.
Peterborough Cathedral is known for its imposing Early English Gothic West Front (façade) which, with its three enormous arches, is without architectural precedent and with no direct successor. The appearance is slightly asymmetrical, as one of the two towers that rise from behind the façade was never completed, but this is only visible from a distance, while the effect of the West Front upon entering the Cathedral Close is overwhelming.
In 1541, following Henry VIII's Dissolution of the Monasteries, the relics were lost but the church survived by not being sold off and instead being selected as the cathedral of the new Diocese of Peterborough. This may have been related to the fact that Henry's former queen, Katherine of Aragon, had been buried there in 1536. Her grave can still be seen and is nowadays honoured by visitors and often decorated with flowers and pomegranates (her symbol). It carries the legend "Katharine Queen of England", a title she was denied at the time of her death.
In 1587, the body of Mary, Queen of Scots, was also buried here after her execution at nearby Fotheringhay Castle, but it was later removed to Westminster Abbey on the orders of her son, King James I of England. (Info Source: Wikipedia)
NIkon D60, tamron 10-24 mm lens @ 11 mm with, f/3.8, 1/30, ISO 200, handheld.
single file converted to 3 exposures in PS (-1, 0, 1).
tone mapped in Photomatix.
adjustments in PS.