Nottingham, England.
Ye Old Trip To Jerusalem – 1189 AD.
The oldest inn/pub in England. Formerly known as The Pilgrim.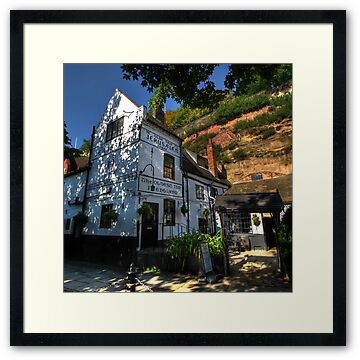 The original Castle of Nottingham was established on the rock in the year 1068 by William Perverill for William the Conqueror. Perverill caused the course of the River Leen to be altered to pass by the foot of the rock, partly as a moated defence and partly as a water supply for the Castle.
After the building of the Castle, one of the first additions would have been the Brewhouse. Since water for drinking was notoriously bad in the Middle Ages, ale was brewed and drank, because as well as providing alcohol, the brewing process served to sterilise the drink. The brewing of ale requires a steady temperature and the caves at the foot of the Castle Rock were ideal because they provided not only a very effective 'air-conditioning' system, but also necessary storage space.
Whilst there no maps of that era, examination of the caves suggest that the original location of the Brewhouse was in the area of Ye Olde Trip To Jerusalem. Two vertical passages through the rock emerge into the open air outside the Castle walls – one of which leads from the present upstairs Lounge of the Inn. It seems very likely that these two passages were used in the malting process. This would have required a large fire and also a very wide 'chimney' and although these chimneys may have been partly natural, the similarities between the two suggest that they were probably altered to suit the needs and were thus the malthouses of the day. (Info Source: www.triptojerusalem.com)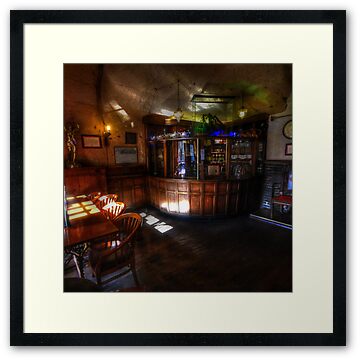 Nikon D60, tamron 10-24 mm lens @ 11 mm, handheld, f/3.8, 1/20, ISO 800, no flash.
single file converted to exposures in PS.
tone mapped in Photomatix.
adjustments in PS.