Solihull.
Birmingham, England.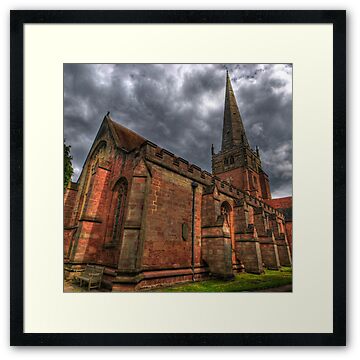 .
The church is medieval. The previous spire was 59m and collapsed in 1757: the current spire is 57.34m.
The Church, dedicated to St. Alphege, is a large cruciform structure, partly in the later and partly in the early styles of English architecture, the tracery mouldings and corbels in the interior are extremely elegant; there are also some fine specimens of tabernacle and screen work: it consists of nave, chancel, aide aisles, and gallery, with embattled tower, surmounted by an octagonal spire, and contains a peal of eight good bells; the vestry was formerly a chapel, dedicated to St. Thomas Becket. (Info Source: Wikipedia)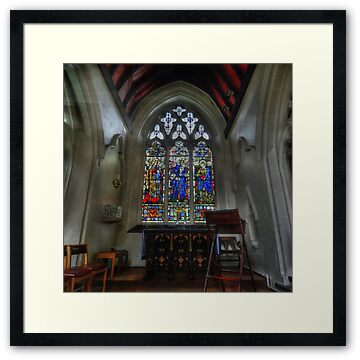 Nikon D60, tamron 10-24 mm lens @ 12mm, f/6.3, 1/160, ISO 100, no flash, handheld.
single file converted to 3 exposures in PS (-1, 0, 1).
tone mapped in Photomatix.
adjustments in PS.