Leicester Central Seventh-day Adventist Church.
Leicestershire, England.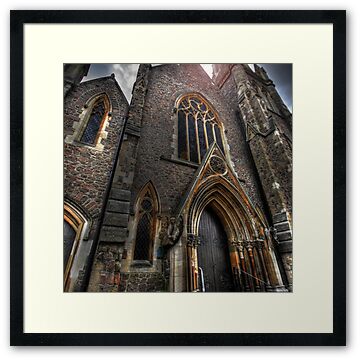 Inspired by one of my favorite Christian songs "Shine Jesus Shine"
Nikon D60, tamron 10-24 mm lens @ 11 mm with circular polarizing filter, f/5.6, 1/125, ISO 100, no flash, handheld.
single file converted to 3 exposures in PS (-1, 0, 1).
tone mapped in Photomatix.
adjustments in PS.