St Martin's Church.
Birmingham, England.
"Let your light so shine before men, that they may see your good works, and glorify your Father which is in heaven." – Matthew 5:13-16
Facebook | Twitter | Flickr | FineArtAmerica
RedBubble Featured Photography – Oct 2010
RedBubble Featured HDR – Oct 2010
717 views, favorited by 53 people as of 14 Nov 2010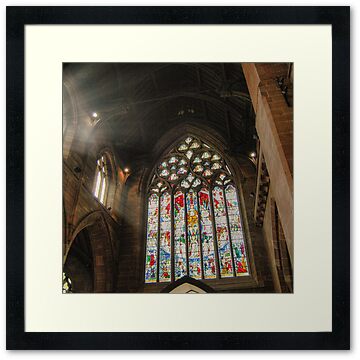 Please See My Other Related Works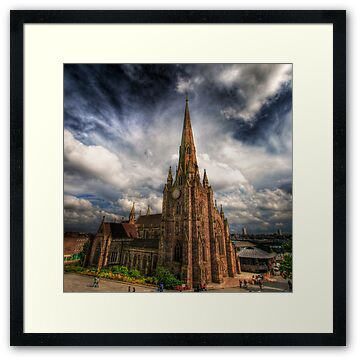 The most ancient of Birmingham's churches, St. Martin has been the focal point of the markets area since the 12th century. Inside is the oldest monument in the city, a 1325 effigy of the Lord of the Manor Sir William de Bermingham. The present building, with a stained glass window by Burne-Jones, dates from 1875. Home to the world's first change ringing peal of 16 bells. Grade II listed building. St. Martin has undergone a major refurbishment over the past five years. (Source: www.birminghamheritage.org.uk).
Nikon D60, tamron 10-24 mm lens @ 11 mm, f/8, 1/250, ISO 100, handheld, no flash.
single file converted to 3 exposures in PS (-1, 0, 1).
tone mapped in Photomatix.
tweaks in PS. no manipulation.