Queen Victoria Statue, Buckingham Palace.
London, England.
(4th Place out of 36 entries)
Please view larger if you would like to see what the lion is looking at.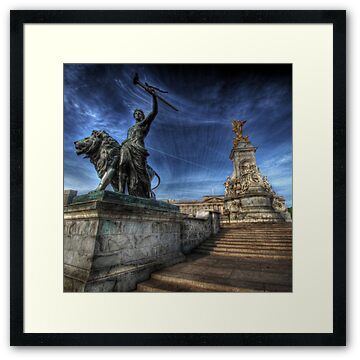 Nikon D60, tamron 10-24 mm lens, handheld, no flash, f/8, 1/250, ISO 100, focal length 11 mm.
single file converted to 3 exposures in PS.
tone mapped in Photomatix.
tweaks in PS.