This one has been waiting to be glued for days….tonight I did the glueing and put it in the scanner….but something wasn't quite right….I looked at all the previous collages lined up on the cupboard and then I knew….I had forgotten to put the fish on!
It must be a sign, it must be time for a rest from these…just for a little while.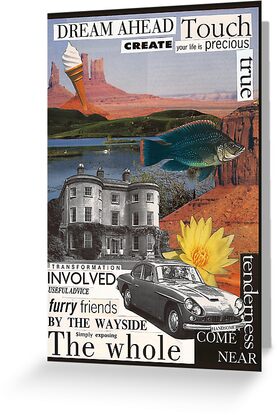 Please email for licensing enquiries regarding
work by Soxy Fleming
All images copyright © Soxy Fleming.
Ask me nicely if you fancy using one for something non-commercial…I am friendly! : )
These images are NOT in the public domain.