Why have I been painting plants? made up plants at that, sort of unreal… well I just wanted to get painting again, to feel a brush and paint on paper, I wanted to be a bit creative again…and I think I'm heading back into things I never did enough with long ago.
I briefly studied botany at university, many years ago. It was a deviation from what I thought would be standard science degree (which didn't suit me at all!)
Botany gave me a chance to be with nature and to DRAW…and that was much better than test tubes and labs.
But for various reasons I didn't continue along that path. So maybe now I'm painting plants because I didn't do that enough.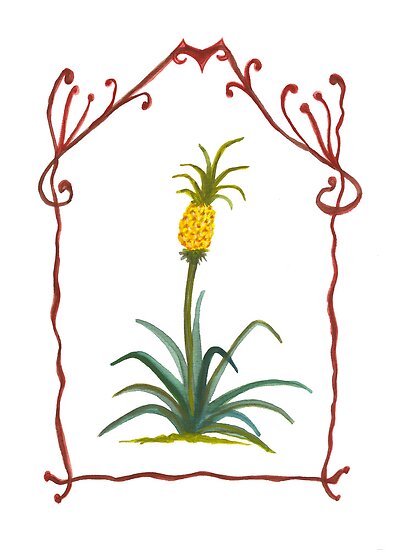 I've always loved pineapples and all bromeliads…if you know rough leafed pines then you k…