Washington, DC. January 16-22
If any of you classy world citizens're gonna be making the scene for the inaugural festivities, you should make an effort to stop by this little shindig in NW.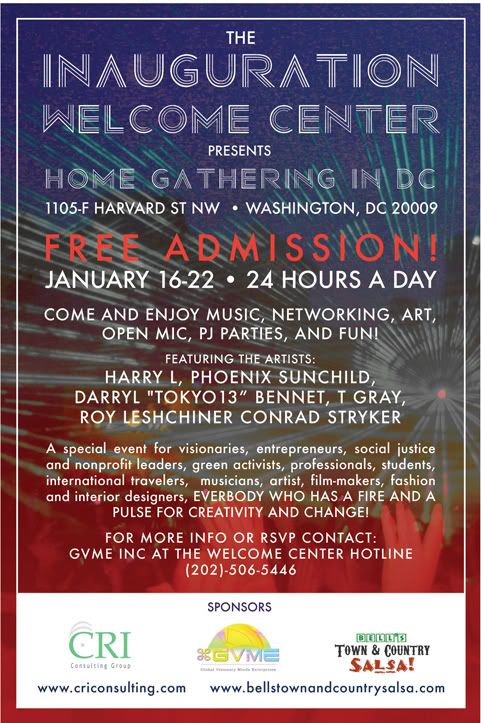 Pass it on. And, if you've got any idea where the hell else I should post this, pass that on, too.