FEATURED IN CLOSEUPS IN NATURE
FEATURED IN THE WORLD AS WE SEE IT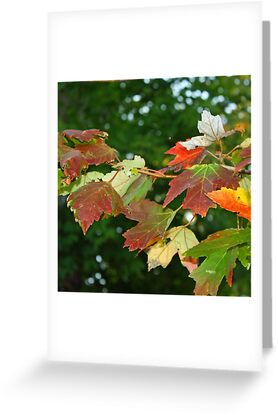 This is an amazing time of year for me. How God can create such beautiful different colors all mixed together. Then they cover the ground with gorgeous colors with a bed of leaves. We all need to stop and take a moment to take in all his beauty and uniqueness. I captured this gorgeous array of colors on a limb of a tree at Maynard Pioneer Park in Maynard AR. USA. Located about 15 miles from my home in Pocahontas, AR. This park ceases to amaze me. When you walk in it's like a covering of beautiful trees over your head. Everywhere you turn is another gorgeous scene. I appreciate all and any comments and thanks for viewing. Remember to stop and take in the beauty of this season that God has given us to enjoy.