FEATURED IN EVEN-TOED UNGULATES
FEATURED IN AMAZING WILDLIFE
FEATURED IN THE WORLD AS WE SEE IT
FEATURED IN ARTISTS UNIVERSE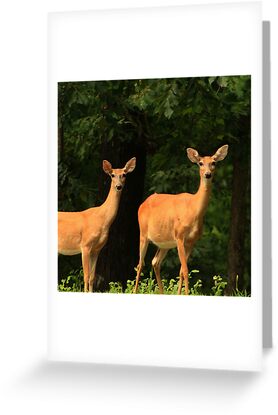 Captured these two does ay Lake Wappepello State Park just outside of Poplar Bluff Missouri. Yes I detoured out of Arkansas. This is a park that my husband and I have stayed at before and is really nice. This just really topped my day off good. Taken with my Canon Rebel XS 1000D.