I studied photographic arts at Ryerson University in Toronto in the 1980's (oh my…that seems like an eternity ago!!!!), dabbled in some documentary photography afterwards (albeit briefly!) and then left photography for many years as I pursued a career in IT Management Consulting and Business Architecture.
In the past few years, I have picked up my photography again and have finally grasped digital photography. I still have a couple of film bodies though…can't part with them!
I concentrate on horses (wild horses are a favourite), wildlife, flowers, and whatever captures my eye at the moment if I have my camera in hand.
I am just venturing into selling my work…timidly I have to admit…. and welcome any and all feedback!
I just joined RedBubble in October 2010 and am most happy to be part of a community of such wonderful and talented artists!
All photos are copyrighted by sueratcliffephotography:
www.sueratcliffephotography.com

Gallery Award of Excellence
SoJie 15, May 2012

Linaji Award
Excellence in Wildlife Photography
SoJie 15, May 2012
May 2012 Juried Invitational Exhibition
WOW….so excited…..made it to the home page July 04 2011!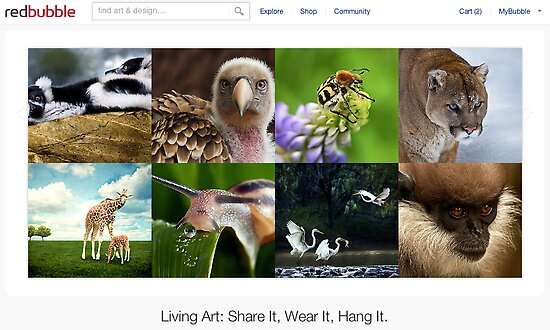 Kathie Nichols Photography Award
Excellence in Photographic Art
SoJie 11, May 2011