"THE SILENCE F NATURE IS VERY REAL,
IT SURROUNDS YOU -
YOU CAN FEEL IT".
Ted Trueblood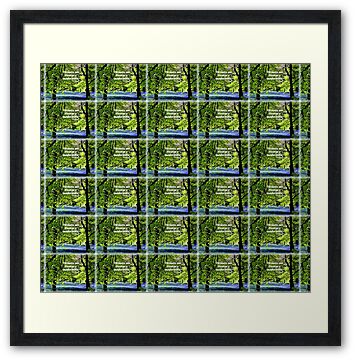 This is my photo of the bluebells at Springtime in the woods of Blackbury Camp in Devon, England. It was a lovely sunny morning.
Blackbury Camp is one of many similar sites across southern Britain dating from the period known as the Iron Age (from about 800 BC to the 1st century AD). The site was excavated in the 1950s, when the finds included the remains of a hut, various trenches, a cooking pit, an oven, pottery and a hoard of over 1,000 slingstones. Parts of two rectangular structures built against the inner face of the rampart may be the remains of medieval or later buildings.
The Iron Age pottery that was found is simple and made from the local Greensand clays. It is most likely that settlements like Blackbury were the defended homesteads of the wealthier members of society: the inner enclosure would have been the area where the owner and family lived, while the outer enclosure was probably designed to protect the homestead pastures and watering places.