"EMANCIPATION FROM THE BONDAGE OF THE SOIL,
IS NO FREEDOM FOR THE TREE"
Rabindranath Tagore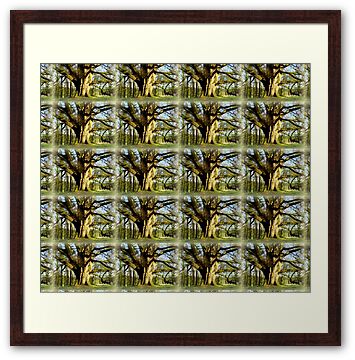 This is listed as one of the ancient trees in Britian and Ireland.
(Shute, Devon, England)
People get married under this amazing tree! This tree is situated by a fascinating medieval manor house, with a later Tudor gatehouse and battlemented turrets, set in pretty grounds. Shute House used to be a school for girls but now it is made into flats. It is a large,white house and can be seen from miles around,especially from the south side of our area. My mother was a pupil there in the 1930's.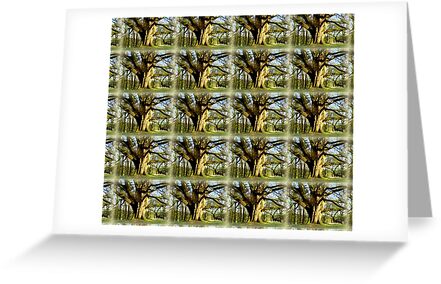 In 1998, I took her to see her old school and there were tears in her eyes as she remembered her schooldays. She loved the grounds, but was not so keen on the strict teachers in those days.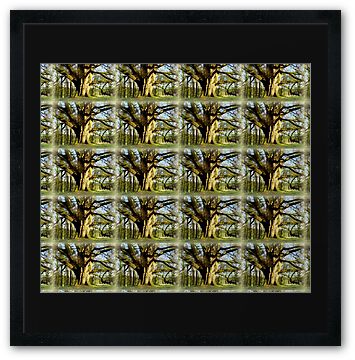 I drove there again myself in 2009 and sat under that tree remembering my Mum and reflecting on how this tree must have seen mankind's 'progress' for centuries. I imagined my Mum sitting under that tree when she was a girl at school here,. Mum died in 2001 – this photo is a tribute and dedication to my mother.