Yes this is dedicated to Valerie, who died recently.
Someone who was so full of life that it is hard to believe that she is gone – in body only. Valerie radiates eternal life. A bright soul in this world AND the next world where her spirit rests in love.
A caring, loving, joyful person – who touched so many people's hearts – including mine.
We spent the day together in October 2010, just five months before she left her body. Valerie dropped me off at the Hauptbahnhof, so I could catch the train up to Uetliberg – a beautiful hilltop in Zurich (Switzerland) where you can look down and see the panorama of Lake Zurich. This is the picture I saw, when I said goodbye to Valerie. I looked down at this beautiful sight in front of my eyes and thought about this remarkable friend, and prayed that she would get well.
The generosity of her spirit – the kindness that she showed to people – will live on in all of our hearts.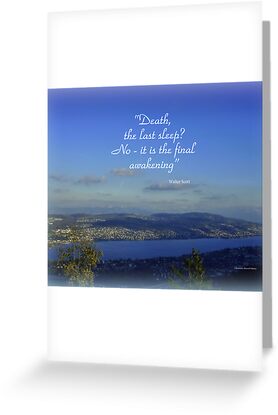 "THE SINCERE FRIENDS OF THIS WORLD,
ARE AS SHIPS IN THE STORMIEST OF NIGHTS"
Giotto di Bondone
The Üetliberg (also spelled Uetliberg) is a mountain in the Swiss plateau, part of the Albis chain, rising to 873 m (2864 ft). The Uetliberg offers a panoramic view of the entire city of Zurich and the Lake of Zurich. There is also a hotel in the name of "Uto Kulm" on this small mountain. The two towers on the mountain are a look-out tower (rebuilt 1990) and the Uetliberg TV-tower (132 m, rebuilt 1968). The summit is easily accessible by train from Zurich.