FOR WHAT IS IT TO DIE,
BUT TO STAND IN THE SUN
AND MELT INTO THE WIND"
Kahlil Gibran
This photo was taken while driving from the Painted Desert and towards the Petrified Forest in Arizona (USA). It was a really enchanting area, I felt as though I was looking at terrain that could be seen on another planet. I am sure geologists and scientists explore these areas for remnants and signs that reveal our planet's ancient past.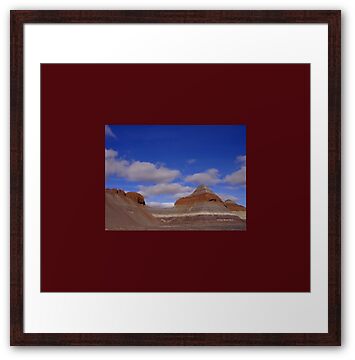 I use a Lumix point and shoot dijital camera
117 viewings April 15th, 2011
32 favourites
thankyou so much!!!