"EVERY TIME I SEE AN ADULT ON A BICYCLE,
I NO LONGER DESPAIR FOR THE FUTURE
OF THE HUMAN RACE"
H.G. Wells
I found this enchanting cafe in Totnes, Devon in Southern England. It felt like a little grotto of flowers and a sanctuary to sit outside and enjoy a tea amongst the flowers in this lovely little garden. It is called 'Fat Lemons Cafe'.
Known history of Totnes begins early in the 10th century. It was then that Totnes, meaning 'the fort or lookout on the nose or ridge of land', was established by the Saxon kingdom of Wessex, to defend the Dart Valley from the Vikings.
It was a market and trading centre, and as a Royal Borough minted its own coins.
After the Norman conquest, Totnes was given to a knight called Judhael, who built the Castle and founded the Priory (Guilhall).
Medieval Totnes townspeople traded with France and along the English Channel and grew prosperous on wool, slates and all the produce of a rich agricultural centre.
Totnes in the 16th century became one of the 20 richest towns in the country, thanks to Dartmoor tin and the cloth trade.
Over 60 houses from this period, some with elaborately carved ceilings, remain in the main street.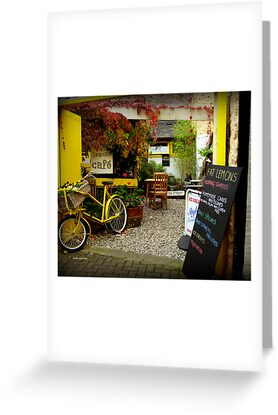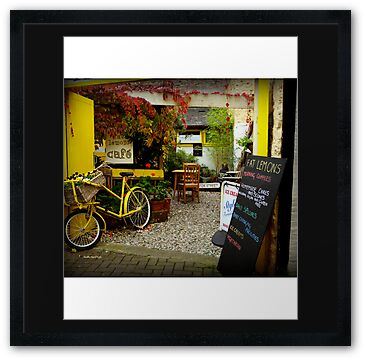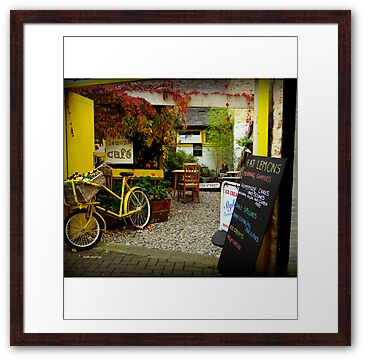 I use a LUMIX point and shoot camera
42 favourings
508 viewings June 10th, 2011
thankyou so much!
Featured in: THE HAPPY OF IT ALL
June 10th, 2011
Featured in: THE WORLD AS WE SEE IT