"ALL THINGS SHARE IN THE SAME BREATH –
THE BEAST, THE TREE, THE MAN, THE AIR -
SHARES ITS SPIRIT WITH ALL THE LIFE IT SUPPORTS"
Chief Seattle
This was a beautiful sunset but I was quite far from The Golden Gate Bridge so I had to magnify this picture quite a bit. We were having dinner at one of our favourite vegetarian restaurants in San Francisco, called 'The Greens' – and it was from there that I took this photo.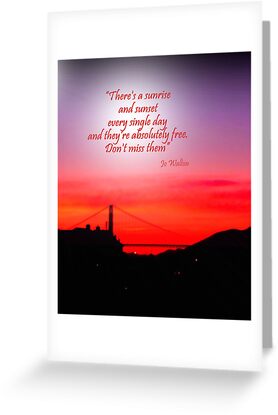 I use lumix Panasonic point and shoot camera
Featured in: THE WORLD AS WE SEE IT
Featured in: THE IMAGE WRITING GROUP
Featured in: TOTALLY AMATEUR PHOTOGRAPHY
160 views December 4th 2010
thankyou so much!!
I use a Lumix panasonic point and shoot camera