"I AM SEEKING THE BRIDGE,
WHICH LEADS FROM THE VISIBLE TO THE INVISIBLE –
THROUGH REALITY"
Max Beckmann
They don't make bridges like this anymore! The water in the Dartmoor rivers and streams looks like champagne, it is an enchanting place. Clapper Bridge is the name of this type of bridge made with these ancient stones – and Postbridge is the name of the place. it is a wonderful experience to sit on the riverbank here. Dartmoor is in Devon, England. Postbridge is situated next to the East Dart river, one of two main tributaries of the River Dart, and consists of a few houses, a shop, an inn, and a national park tourist information centre.
Postbridge is best known for a fine example of an ancient clapper bridge over the river. First recorded in the 14th century, the bridge is believed to have been built in the 13th century to enable pack horses to cross the river, carrying tin to the stannary town of Tavistock. The clapper bridge which is a Grade II listed structure,is still complete, and stands alongside today's structure, a Grade II listed structure built in the 1780s.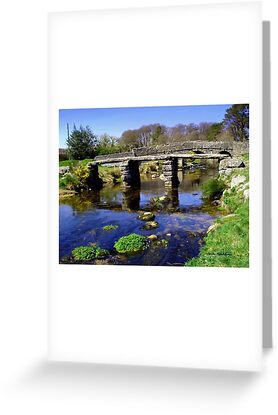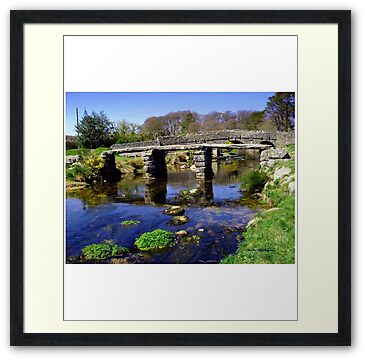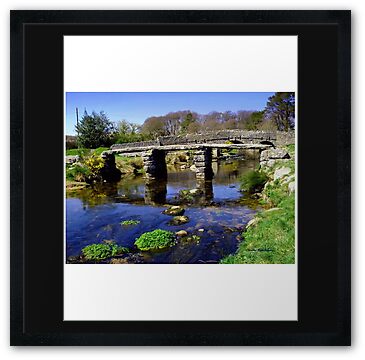 Featured in: 'STREAMS AND STREAM CROSSINGS' August 29th, 2010
Featured in : 'ALL THAT'S ARCHEOLOGY'
Fetraured in: 'THE WORLD AS WE SEE IT'
Featured in: 'IMAGE WRITING GROUP'
I use a Lumix panasonic, point and shoot camera
259 viewings
December 12th, 2010
25 favourites
thankyou so much!
hope you enjoy this video of Dartmoor