"What does it mean to allow another person to truly love you?"
Sometimes it is difficult to allow ourseves the gift of being truly loved by another human being. Be it a inner defect or a defensive wall we erect to protect our heart from being tromped on, ripped apart, thrown away and spat upon. In other words utterly devistated.
The reality of all this is, that by throwing up our defences, building our walls, protecting our hearts at all cost; we ourselves are devistating our hearts and our lives by not allowing us to feel the intense beauty and extreeme love of what it would feel to truly unconditionally love another person.
This is the tragity.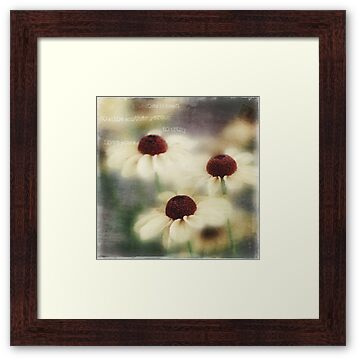 Little tech data:
Set up,
canon 7D
Canon 70-200mm lens
hand held
Shot at,
200mm, ASA 200, 1/180 sec, f/4, manual, RAW, PSE7, Lr, textures
Featured in "Canon DSLR"