♦♦♦♦♦
What I most like about photography is the moment that you can't anticipate: you have to be constantly watching for it, ready to welcome the unexpected. – Martine Frank
♦♦♦♦
I'm also here:
Silvia Ganora Photography
photobloggingsil
News :: Silvia Ganora Photography

♦♦♦♦
My works on FineArt America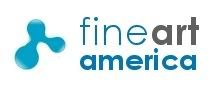 ♦♦♦♦

♦♦♦♦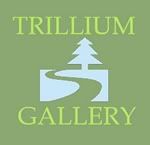 I have works on display at Trillium gallery too!
♦♦♦♦

---
All my photographs are copyright © Silvia Ganora.
All rights are reserved. Any copying, altering, displaying, reproduction or redistribution of any of these photographs without my permission is strictly prohibited.
Welcome and thanks for visiting my portfolio.
My name is Silvia Ganora. I was born in a little town in Northern Italy. When not taking photos I mainly work on my pc at my pictures. I found out that every photo you take requires great amounts of work. At least this is how it works for me. I'm a perfectionist and I seldom am satisfied with out-of-the-camera results. I'm a self-taught photographer.
It's not my intention to convey a message with my photos. I simply let myself go after momentary fascinations – a shadow, a certain color, lines and volume patterns, the light and the depth of a landscape. I take pictures instinctively.
Over the years, I've participated to various international photography contests and was awarded several honorable mentions and also a win:
My images City balconies and Metropolis were published in the Architecture and Urban Scenes section of Wiley Publishing's volume Photos That Inspire. One of my images was also selected for the "Abandoned Chairs" book by abandonedchairs.org.
I also had the honor of seeing one of my photos, City Shadow, featured in the latest redbubble.com book entitled The City.
••••
Please note
I am willing to add any text you want (please keep it clean) to any card in my portfolio. Just send me a redbubble mail before ordering or contact me at:
silvia.ganora [at] gmail [dot] com
Also, you can contact me with a title list of images from my portfolio you'd like to be used in a persolanlized calendar.
Thank you!
---
Proud member of:
!
---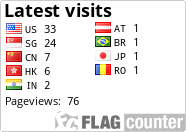 A few gift ideas