A Cute and Clever Boy
Someone I know let me take lots of photos of her son. He was such a crack up! I am going to make her some prints, so I'm trying to decide which are the best.
The photo was taken with existing light by my Canon EOS 7D.
On a suggestion from vaggypar, I ran this through Topaz Denoize…any better?
PS: The checks on his glasses are the reflection from the tiles of the floor…hmm…maybe I will put up the color version for comparison….and the original black and white.
Here is the color version (without any noise reduction):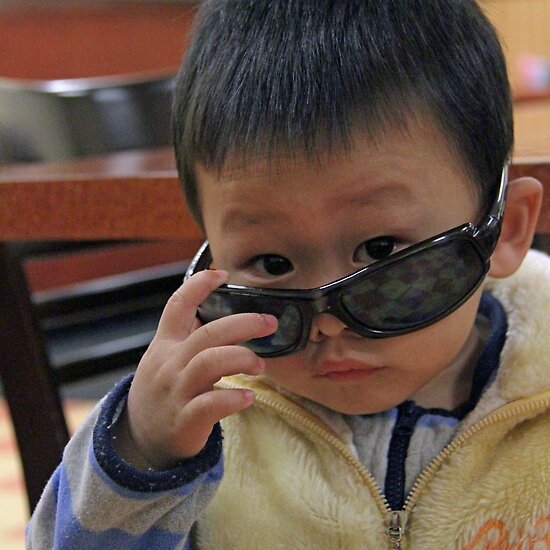 Here is the original black and white: