Ben Franklin said:
When the people learn that they can vote themselves money, that will herald the end of the Republic.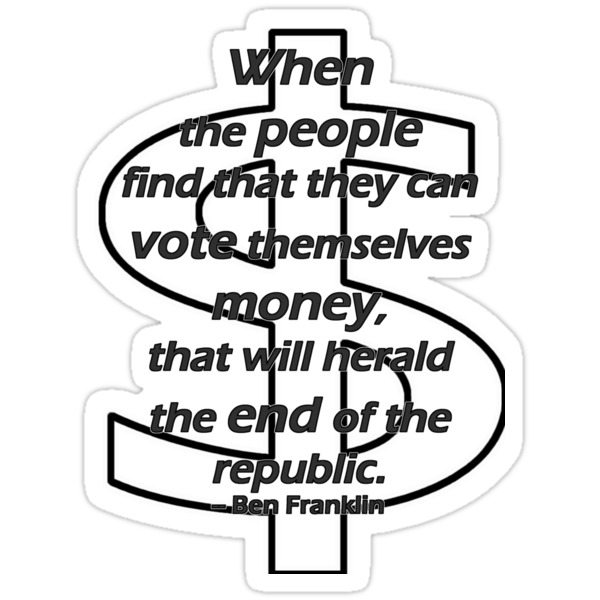 Wear it with pride as a t-shirt or buy a sticker and spread the word.
Available as a t-shirt, girl's shirt, long-sleeved shirt, hoodie, onsie for kids, or sticker.