From my "T-Shirt Shop":http://www.redbubble.com/people/shutterbug-csg/...
Burros at the Ridgecrest Wild Horse and Burro Facility love attention. Several burros chose visiting with me and the camera over the hay that had just been fed, and over the carrots my husband was feeding them about 10 feet to my right. This young female burro watched me from behind the others, and eventually, walked right up to stand over me. Then she gave both me and the camera a gentle nuzzle. I was stretched out on the ground trying to get some photos from under the fence that did not include the fence.
Available in many styles and colors

Girls' Style Tee

Hoodie with Design on Front or Back

Long Sleeved T-Shirt

You might also like this image as a card or print. It's listed under It's My Birthday. So What if My Head Is in the Clouds.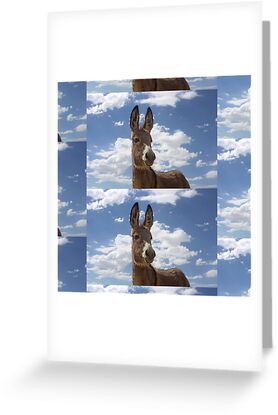 For more information on wild horses, see The American Wild Horse Preservation Campaign and find out what you can do to preserve this part of the U.S. national heritage.
Taken with a Canon EOS Rebel XS and an 18-55 mm lens near Ridgecrest and China Lake, California. Adjustment layer added and contrast adjusted mildly in PhotoShop Elements.
Technical Information
Canon EOS Rebel XS
f/11
1/250 sec
ISO 100
27 mm focal length
Taken 7/10/10 at 2:38 p.m.
Original Image Straight From Camera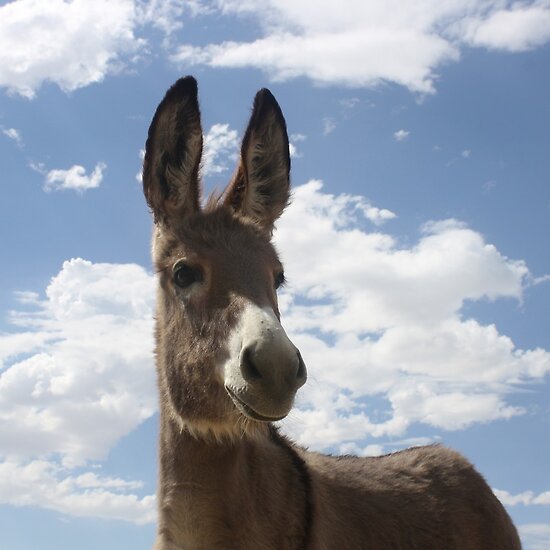 The problem was the burro had moved between me and the sun so her face was shadowed and her fur was under-exposed. Following advice given on the "Photographer's Critique and Advice" forum that was given for another photo, I duplicated the layer, and selected "Multiply" for the "Blending Mode" and set the opacity down some.
Then I lightened the shadows.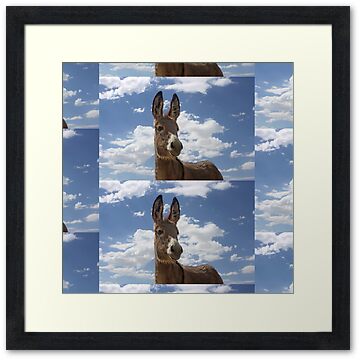 You might also like "Baby Burro Looking at Me".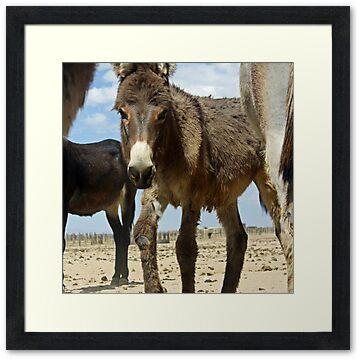 For a closer look, you might like The Little Burro Says, 'Here's Looking at You Kid'.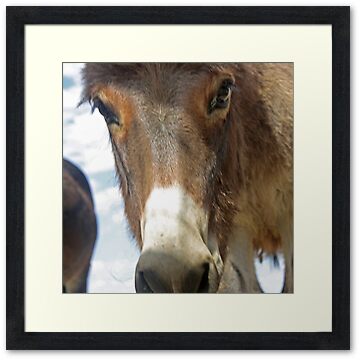 Shop and Buy with Confidence


RedBubble offers a Money Back Guarantee on all products.