Part of my "Card Shop Lovin' You, Thoughts and Romance Series.":http://www.redbubble.com/people/shutterbug-csg/... This image is totally customizable for cards or posters. Bmail me with the words you would like to see with this image.
The photo shows one of three giant sunflowers in my garden seems to pose for a portrait photo.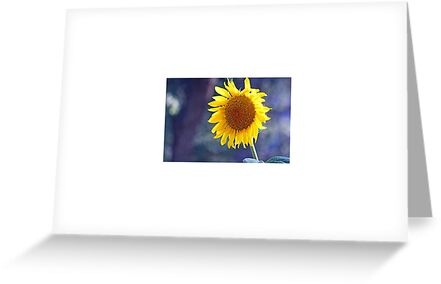 Taken with a Canon EOS Rebel XS near Lake Isabella, California.
This image looks good framed, too!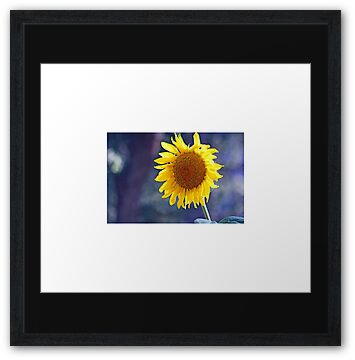 Might I interest you in a sunflower birthday card?