With summer temperatures that soar into the above 105, the roses blooming in my garden don't look fresh for long. I guess that's why I love capturing them with my camera.
Taken with a Canon EOS Rebel XS near Lake Isabella, California, using a 70-300mm lens at 300mm. Adjusted in PhotoShop for contrast and to remove color.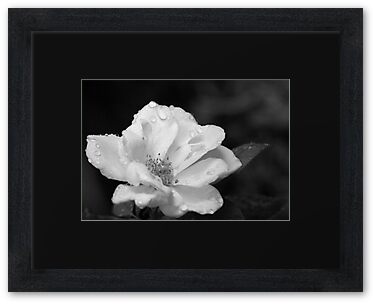 This rose looked so delicate with water droplets forming on its petals.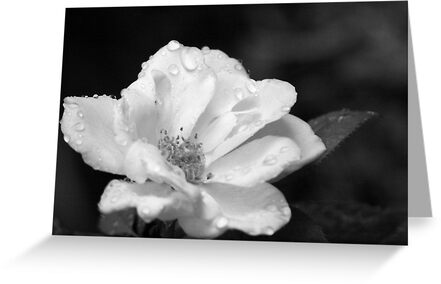 Viewing Information
100 views on 09/21/10
Submitted to the 100 to 499 Viewings Group on 09/21/10
Technical Specs
Camera: Canon EOS Rebel XS
f-stop: f/7.1
Exposure Time: 1/400 sec.
ISO speed ISO-800
Focal Length: ISO-800
Metering Mode: Partial
Taken 8/8/10 at 5:21 p.m.
*Featured in "That One Great Shot" September 2010. (Thank you!)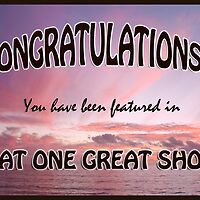 Featured in "No More Color" August 2010. (Thank You!)

Featured in "The World as We See It, or As We Missed It" August 2010.