She's One Smart Dog
Mia, the Chihuahua, is again taking time out from her busy schedule to give another bike safety message.
Keep your ears open when you ride, and it will help keep you safe. Wearing headphones in both ears blocks your hearing so you can't hear that big car sneaking up behind you.
Ride a bike and be safe!
Taken with a Canon EOS Rebel XS near Lake Isabella, California.
Viewing Information
148 Views on 09/11/10.
Submitted to the 100-499 Viewings group on
09/11/10.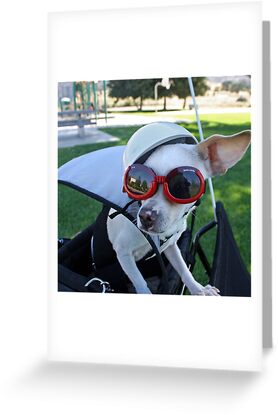 Featured in "All Pets, Great and Small," July 2010. (Thank you!)

Top Ten in "Time for a Laugh" challenge for "The World as We See It, or As We Missed It".
You might also like Chihuahua and the Bike Safety Message