It was a stormy day, but I didn't care. I was back on the lake. I spent this day pretending everything was okay and as it always had been, and looking hopefully to a time when things would be that way again.
There is a reason why the shoe is important to my self portrait. A long illness had been causing my feet, legs and body to swell. When the swelling started to subside, not only could I fit into a smaller pair of shoes, but I had ankles again…and the shortness of breath improved. This was my first time back out at the lake with my camera and my fishing gear
My line in the water and camera in hand, I am thankful.
Viewing Information
296 Views on 09/13/10.
Submitted to 100-499 Views on 09/13/10.
Thank you to everyone who has looked at and commented on this photo. I never expected it to even be noticed, and I have so enjoyed all the comments.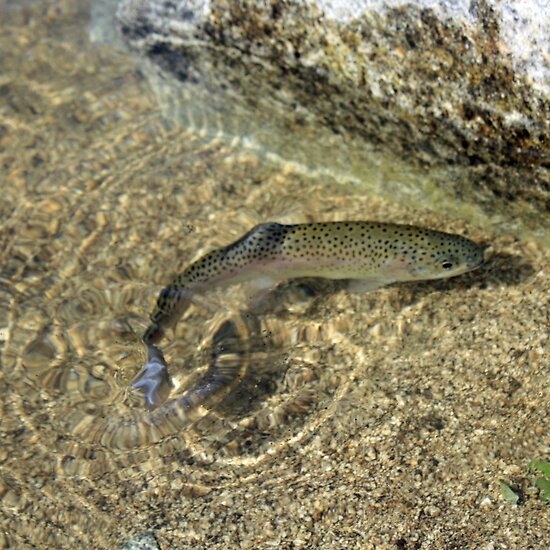 Above is the photo of the trout that I caught (and released). Below is the heron that caught a trout right after I released mine and he swam in that direction…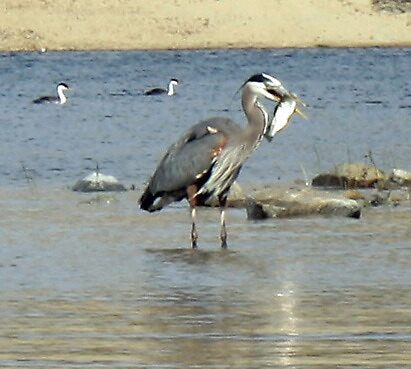 You might also like to look at Chihuahua and the Bike Safety Message. This was another milestone as Mia (my chihuahua) and I getting started back on our bicycle riding. So happy about that!