Three magpies, one male and two females visit our garden three or four times a day for a snack.
They love mince meat (ground beef) and will take it from my hand. The females always take some with them to eat elsewhere. No, they don't have young ones yet. They also love to have a play in the sprinkler and a re great fun to watch.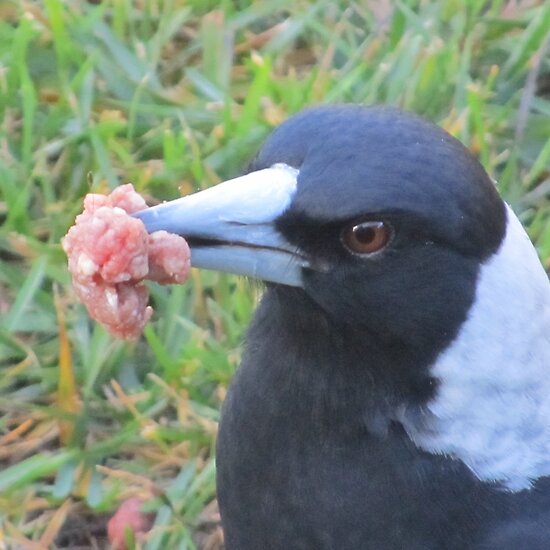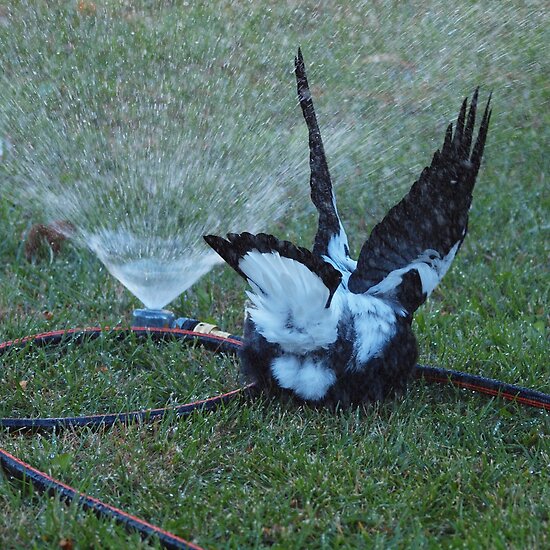 Feeding
The Australian Magpie walks along the ground searching for insects and their larvae. Birds will also take handouts from humans and will often venture into open houses to beg for food.
Breeding
Although the Australian Magpie is generally quite tame, during the breeding season some individuals become aggressive towards any intruders, including humans, which venture too close to their nest sites.