I've had the photography bug most of my life. I've always been fascinated with still images and capturing that one moment in time. I photograph people and their events for a living but landscapes have always been my passion! I love to wander beaches and backroads as well as getting into the cityscapes, especially after dark. There's nothing like a road trip and getting outdoors to clear your head! The Central Coast of California has such a diverse beauty that I don't have to drive very far to find spectacular views. I am in awe of the photography here on Redbubble. Very inspiring!!
To view more of my work please go to my website:
sherriechavezphotography.com!


The Rajeev Kashyap Award
for Excellence in Photography
SoJie 2, April 2010


Photography Category – 3rd Place
SoJie 2, April 2010
March 2010 Juried Invitational Exhibition

April 2010 Juried Invitational Exhibition
Featured on the Homepage of Redbubble – April, 2010
FEATURED on the Homepage of RedBubble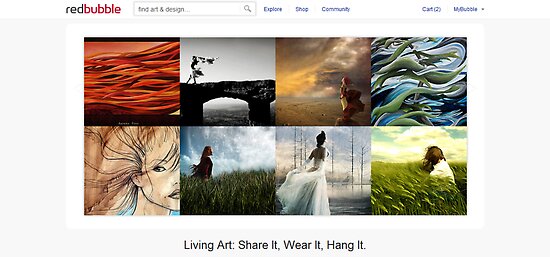 FEATURED ARTIST in Inside Solo Magazine
SPOTLIGHT Artist as an OUTSTANDING Black &White Photographic Artist in the #1 Artist of Redbuble group February 2010
FEATURED ARTIST in No More Color Group 2009
FEATURED ARTIST in Photography Challenge Group Feb-2010
FEATURED ARTIST in Black & White Photographers Showcase 2009
FEATURED ARTIST in No More Color Group 2010
FEATURED ARTIST in Beach Art 2010
FEATURED ARTIST in Beautiful Women-Mother, Lovers and Friends 2010
FEATURED ARTIST in Love Affair with the Lens 2010
FEATURED ARTIST in American Southwest March 2010
FEATURED ARTIST in Around the World
FEATURED MEMBER in Your Country's Best July 2010
FLYING LOW


Voted "The Greatest B&W Photograph in the Universe" in the B&W Photographers Showcase Challenge! I am very honored!!